Several years ago, Twitter co-founder
Jack Dorsey
uttered these now famous words: "One could change the world with one hundred and forty characters." As we survey the social media landscape, we can see just how visionary and profound Dorsey's words have become. Indeed, Twitter has impacted every inch of the globe, and in the process, has become a premier
information network
.
But where can you connect with businesses and individuals using Twitter to inspire, transform and empower? The best place is
140 The Twitter Conference
. In fact,
The Parnassus Group
organizes these much-anticipated events, with the next conference coming to Seattle on March 8th. From Los Angeles to Mountain View, conference attendees have come away from these gatherings with a better understanding of the keys to Twitter success.
According to the conference organizers, authentic engagement is what makes that success possible. They claim that organizations and individuals can both gain a lot from genuine, ongoing interaction with their online network. Some of the examples they've profiled include organizations like Starbucks, and individuals such as
LeVar Burton
who has garnered a massive following and positive buzz because he listens, responds, and adds genuine value to the conversation.
140 The Twitter Conference
is the brainchild of business visionary
Steve Broback
, who has tracked and invested in emerging Internet platforms since the earliest days of the World Wide Web. His first conference for Web professionals launched in 1995 and he has authored books on a variety of tech topics. His latest book is "Publish and Prosper: Blogging for Your Business" published by Peachpit Press.
Mr. Broback granted me an exclusive interview where he discusses the origin of the conference idea and the future of Twitter itself.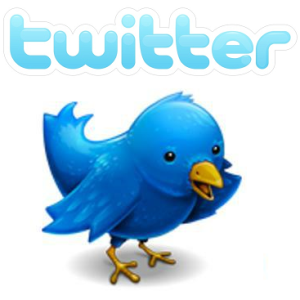 How did the 140 Conference come about, and what does it aim to achieve?
In a nutshell, our aim is to help people get the most they can out of Twitter, meet interesting people, and have some fun while doing so. Prior to the creation of Twitter, we had the opportunity to work with Twitter Co-founder
Biz Stone
when he was a part of our Blog Business Summit Conferences. Biz was familiar with our ability to support and evangelize new technologies, so when we approached him with the idea of launching the world's first conference focusing on Twitter, he and the engineering team supported us.
Despite some initial commentary that an entire conference covering a platform limited to 140 characters of text was overkill, we saw Twitter as one of the key architectures enabling the "Real-Time Web." We knew Twitter had a robust
API
-- for our clients and partners, we developed a system for processing tweets and tagging them with various attributes at very high accuracy -- including sentiment, gender and age of the writer, etc. It was clear to us that Twitter embodied a deep editorial topic. Based on the fact that we've sold out every event so far, we were proven right.
We launched the conference a year ago in the Bay Area, and by the end of 2010, we will have hosted at least seven major Twitter-centric events in various cities. In addition to our events, Twitter has launched "
Chirp
" it's own official conference for developers/coders, to be held in San Francisco this coming April.
2009 was a breakthrough year for Twitter. How can it maintain its tremendous growth, and continue to be a powerful force on the world stage?
Twitter has wisely focused on enhancing the platform so that the end user and developer community get increasing value out of it. As long as they continue to concentrate on making Twitter the best and easiest short messaging platform out there, they will only see more success.
What future projects and events from the 140 Conference can we look forward to?
At the Sundance Film Festival in January, the Parnassus Group launched it's "Tweet House" series of events which was a resounding success. The Tweet House celebrates Twitter as a platform and features parties, as well as presentations by those who are using Twitter in innovative and useful ways. We'll see the Tweet House next at
SXSW
in Austin, and then at the NAB show in Las Vegas.
You can register for the 140 Twitter Conference right here. You can also read organizer Steve Broback's popular blog postings on the TweetHouse site, and, follow him on his Twitter feed.